Introduction
Jan den Dekker is the owner of Flow Motion Solutions. Its launch in 2014 was preceded by a 20-year career in the business world, primarily at the level of senior management.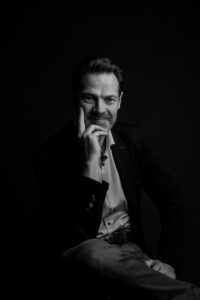 Thanks to a wealth of experience in commerce and operations, he was able to continuously increase his knowledge and skills during that time.
Jan was part of various business unit management teams and gained a lot of experience in building and expanding, as well as downscaling diverse organisational components, in changing economic and political areas. He is familiar with many facets: creating strategy, operational processes geared to change, implementation processes, project management geared to take-overs and mergers, account management and new business.
Ever since he studied Business Economics, Jan has been intrigued by the question of what drives people to contribute to meeting objectives in their personal and business lives. Why do some companies perform better than their competition? And why does one team do better than another team? What is the reason employees want to go the extra mile for one manager but not for the other one? What knowledge, experience and tools can you use to increase the chance of achieving the desired results?